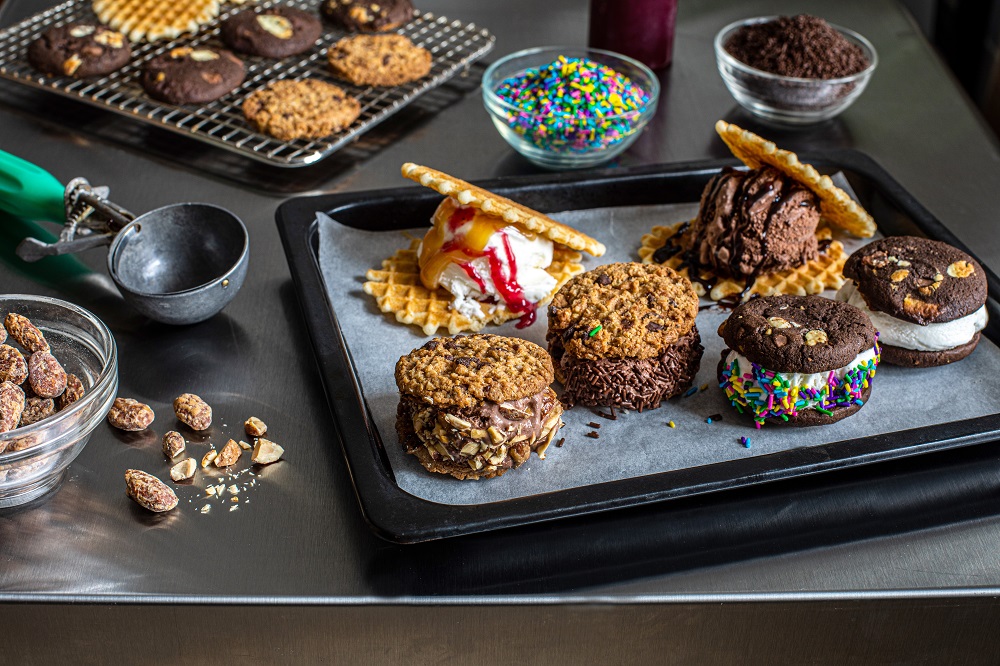 FOODSPIRATION
Vanilla-chocolate ice cream sandwich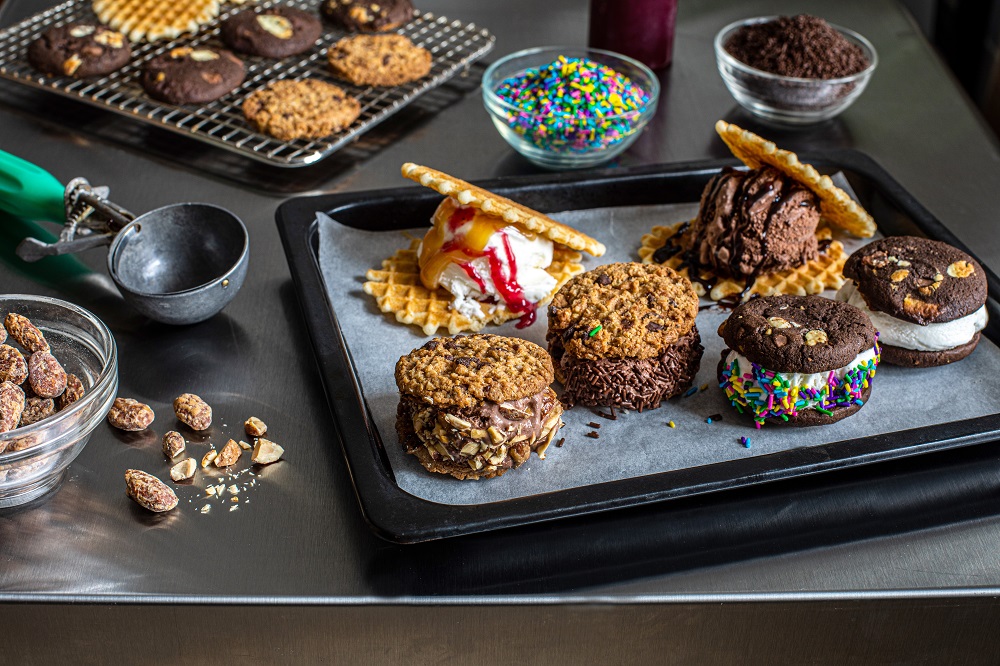 Ice cream sandwiches come in a variety of ways to suit all tastes. Take this classic to the next level by playing with flavours and textures: replace the cookie with a pure butter waffle, sponge cake or a decadent brownie, and garnish with crushed maple almonds, caramel sauce or chocolate chips. They can be served on a plate or enjoyed on the go.
CHEF'S TIPS AND TRICKS
Place a scoop of ice cream on a cookie and top with another cookie to form a sandwich, pressing lightly. Roll the sides of the ice cream sandwiches in the topping of your choice. Let your imagination run wild to impress your customers.
All inspirations