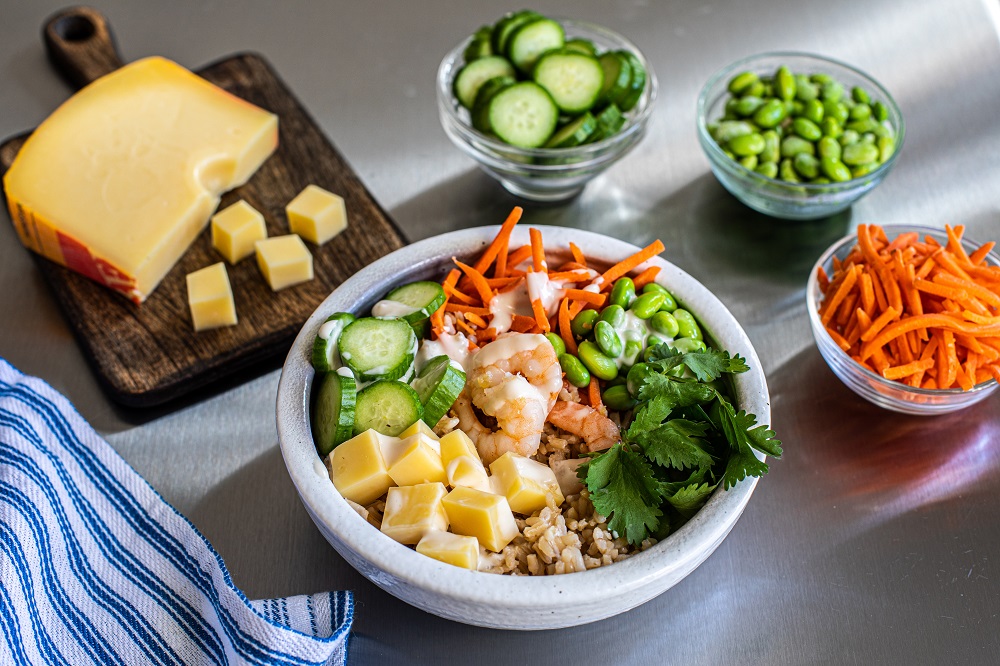 FOODSPIRATION
Poke bowl with spicy shrimp and Jarlsberg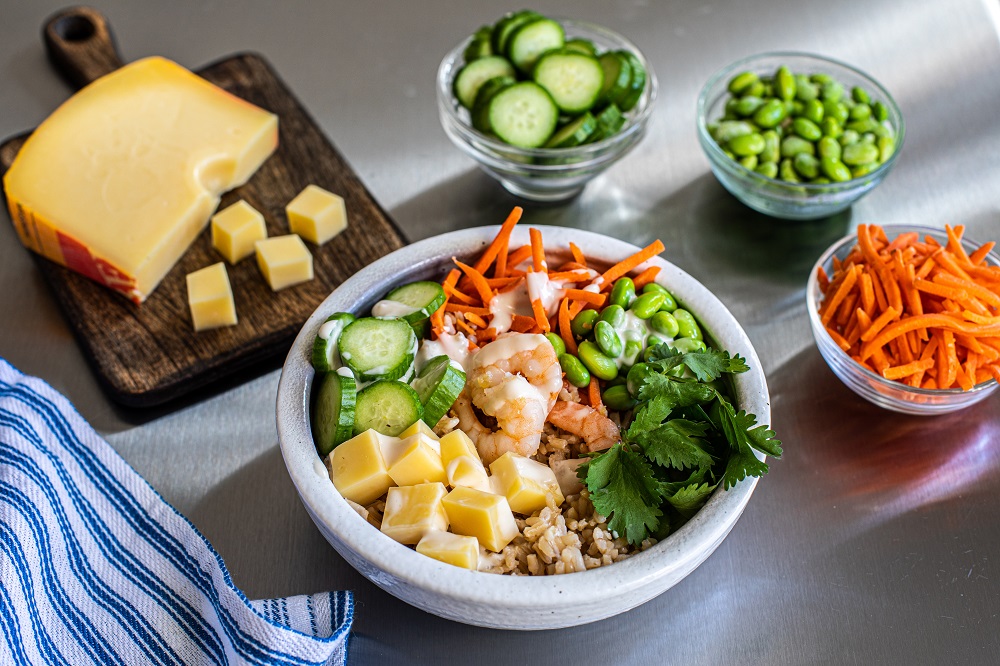 Jarlsberg's® delicious, slightly sweet, nutty taste and soft texture make it the perfect addition to your sweet and savoury recipes, whether sliced into a sandwich or cubed into mixed salads.
Cubed in a poke bowl, Jarlsberg® allows you to offer a trendy dish made with whatever fresh, healthy ingredients inspire you or with seasonal vegetables. Adopt a "local" approach and showcase it on your menu. It's a touch that will certainly please your clientele.
Jarlsberg® cheese is also available in light and smoked versions. Smoked Jarlsberg® has a unique smoky taste that pairs well with hot or cold dishes, while providing a pleasant texture in the mouth. Surprise your customers with this unique ingredient.
CHEF'S TIPS AND TRICKS
Serve your poke bowl with a creamy sauce made of sesame butter, lime, soy sauce, rice vinegar and a touch of chilli pepper.
All inspirations
Featured products