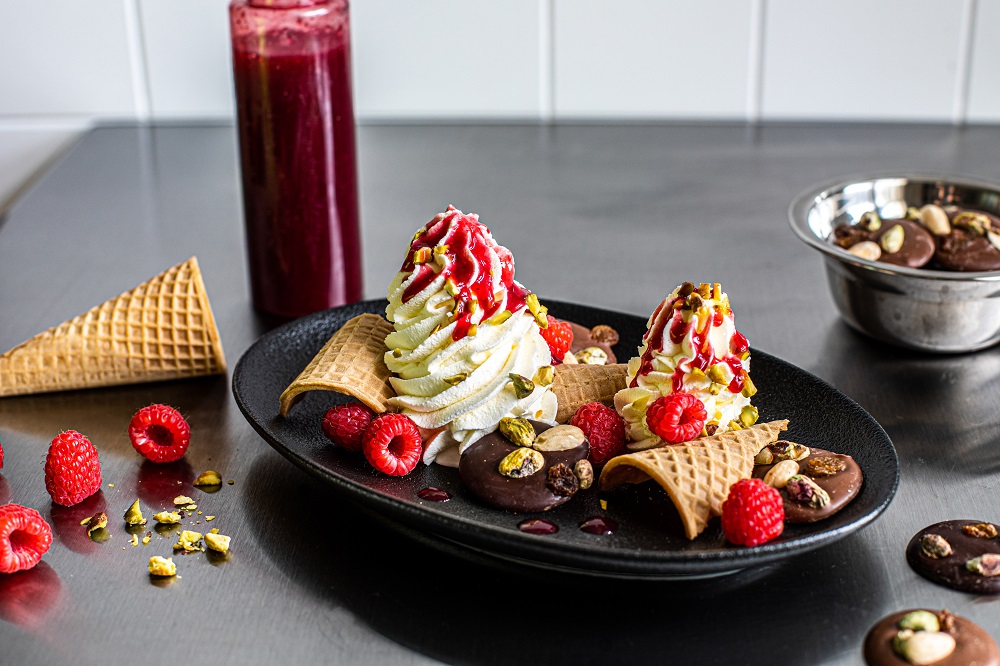 FOODSPIRATION
Deconstructed ice swirls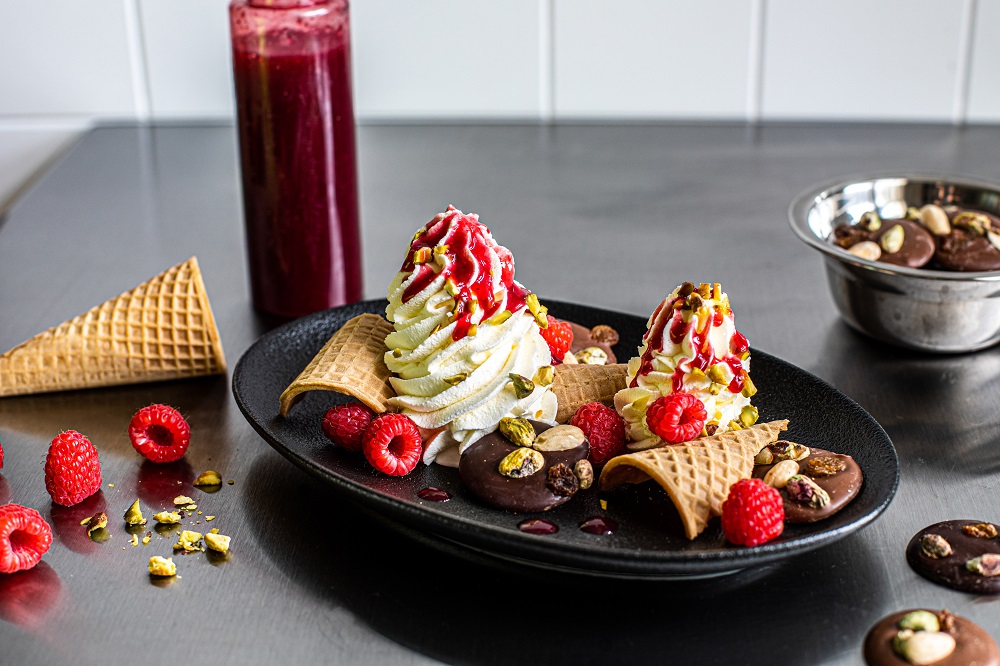 Creamy to perfection, we carefully prepare our Agropur soft serve ice cream with premium ingredients that provide all the richness and flavour your customers desire in real ice cream.
Add a little whimsy to this classic by serving it in a deconstructed cone, to which you can add all sorts of flavours to make it an indulgent dessert: cookie dough, chocolate bark, red berry coulis, caramelized nuts, etc.
Serve it with wafer chips, cookies or any other crunchy item to make it a decadent dessert to enjoy in any dining room.
Have fun varying combinations, presentations and formats to draw attention to this menu item, which you can garnish with the flavour of the month or whatever inspires you at the time.
All inspirations
Featured products